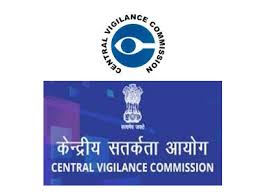 New Delhi (09.01.2021): The CVC has advised the cadre-controlling authorities DoPT, MHA, and MoEF in an order issued on 07/01/2021 to facilitate and approve vigilance clearance for IAS, IPS, and IFos officers if state governments or any authority fail to respond within three months to their vigilance queries about officers posted in the state.

This means that in all cases where the authorities fail to furnish details of vigilance cases pending against officers within three months, the officers concerned would be presumed to be clean and fit for promotions.
The CVC order/advisory followed a review of the 2007 central government order in regard to the treatment and application of vigilance rules. The commission found that the cadre-controlling authorities were not adhering to the said order. Consequently, "long-pending complaints are shown against the officers' names while seeking vigilance clearance for the officer from the CVC." It also discovered that "in some cases, officers are not even aware that a complaint is pending against them."
The 2007 guidelines mandate the cadre-controlling authorities of AIS officers to ensure vigilance clearance for officers if states don't respond to their queries in this regard.
These guidelines also make it amply clear that AIS officers can't be denied vigilance clearance unless the officer in a case is under suspension, or a charge sheet has been filed against them, or an officer is caught and charged with corruption, or the officer is facing departmental disciplinary proceedings, or prosecution is granted against the officer under the Prevention of Corruption Act.
However, many frivolous vigilance cases are kept pending for years, and not months, to deny even the most deserving AIS officers their career dues. Even though this situation has been seen turning into a pandemic over the last few years particularly because the states have been investing more time in politicking than governance, there has been a pervasive sense of resignation in administration as no one has been seen interested or willing to crack the whip of the rulebook.
That situation may perhaps change, particularly if the CVC persists with its efforts to ensure that all state institutions abide by the extant rules and regulations and not turn complacent with its single directive as the present one.
(By M K Shukla & Rakesh Ranjan)