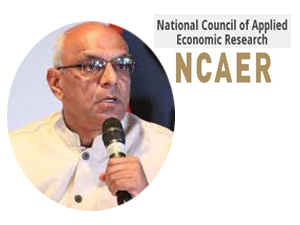 New Delhi (24.02.2021): Dr K P Krishnan (Ret IAS:1983:KN), formerly Union Secretary in the Ministry of Skill Development will lead Shriram Capital Limited (SCL) as its new chairman.
SCL is the holding company for the financial services and insurance entities of the Shriram Group, a well-known financial entity from the South.
He assumed the charge in his new Avatar in the private sector on February 19.
Before moving to the private sector, Krishnan was IEPF Chair Professor of Economics at the National Council of Applied Economic Research (NCAER), New Delhi.
Besides being an administrator for almost four decades, Krishnan is credited with writing several reports on the Indian financial sector and published many academic papers on land, urban development, and financial sector issues.
Krishnan holds a doctoral-level Fellow Program in Management (FPM) degree in Economics from IIM Bangalore.