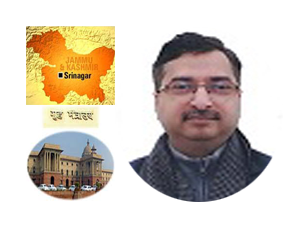 New Delhi (31.03.2021): Piyush Goyal (lAS:1994:NL), who was made an additional secretary in the MHA last week, is said to have been entrusted with the critical J&K portfolio in view of his experience in the insurgency-infested Nagaland.

One hopes that Goyal learns quickly to distinguish between the ethnic insurgency of Nagaland and the Islamic Jehad of Kashmir.
The moral underpinnings of the two are not only different but diametrically opposite. For instance, in the long-drawn-out conflict in Nagaland, women and children were never targeted as it goes against the general Northeastern and Naga ethos of bravery, whereas the Islamic Jehad of the valley makes no such difference as the fountainhead of its ideology is cruelty, particularly against women and children to terrorize the general population.