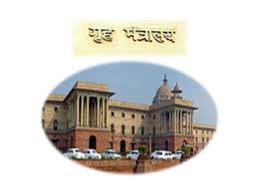 As the democratic political process gets set to go, the Ministry of Home Affairs (MHA) is said to be preparing a comprehensive list of competent all-India service officers particularly IAS and IPS for deputation to the UTs of J&K and Ladakh.

Towards the end of last month, the Ministry had advised all cadre-controlling authorities to urgently compile a list of IAS, IPS, and other all-India service officers who may be willing to serve on deputation to the Union Territories of Jammu and Kashmir and Ladakh.
In an official memo, the MHA letter has asked Railway Board chairman, Controller General of Accounts (CGA), Comptroller Auditor General of India (CAG), secretaries of the ministries of Defence, External Affairs, Corporate Affairs, and Information and Broadcasting, chairpersons of the Central Board of Direct Taxes (CBDT) and Central Board of Indirect Taxes and Customs (CBIC), and the Departments of Commerce, Telecommunications and Posts, to depute Group A service officers to the two UTs.
Following the submission of lists from these government departments and institutions, the MHA is building up its own final list.
Officials see it as a major operation to reinforce and sustain the democratic revival process set in motion by Lt Governor Manoj Sinha.
The troubled J&K will shortly have its first phase of District Development Council (DDC) Election for 43 seats for which hundreds have filed their nominations. Along with the DDC election, byelections for several seats of sarpanch and panch will be conducted. The byelection for three urban local bodies – Srinagar Municipal Corporation (SMC), Pahalgam Municipal Council, and Ashmuqam Municipal Council - are also being held simultaneously.
The enthusiastic response to these elections - as is being reflected in the filing of a large number of nominations - seems to have convinced the PMO and the MHA that Sinha has earned, and therefore deserves, their full support for more officers to strengthen the governance culture of the state.
The whole region has been suffering from an acute shortage of administrative officers despite its evolution as union territories in August 2019. But it was not till Sinha's appointment as Lt Governor that the government got serious about filling the administrative vacancies in the region. And that seriousness shows up in the MHA's wording in the letter "the new Union Territories of J&K and Ladakh are beset with acute shortage of officers."
Although J&K is provided with a cadre strength of 137 IAS officers and 147 IPS officers, it has currently only 58 serving IAS officers and 66 IPS officers for a variety of historical and technical reasons. Of these, at least nine are on GoI deputation.
According to senior officers, while there is an overall shortage of 1,500 IAS officers, J&K, as well as the Northeastern states, might have experienced a proportionately greater shortage because of the peculiar political dispensation in these regions which discourages selected candidates from choosing these regions as their preferred cadre.
(By M K Shukla & Rakesh Ranjan)