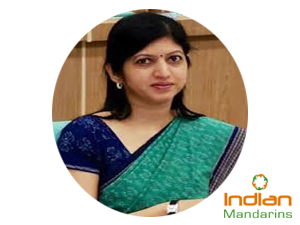 New Delhi (11.02.2021): The Sikkim government has expressed its appreciation of Usha Padhee (IAS:1996:OR), who, as Joint Secretary in the Ministry of Civil Aviation (GoI), helped the state operationalize the scenic Pakyong airport. The appreciation was expressed by conferring a certificate of recognition on Ms. Padhee.

Ms. Padhee said in a tweet that she was 'deeply humbled' by the award.
In its citation for the award, the Government of Sikkim said it recognizes the exemplary efforts and contribution made by Ms. Usha Padhee in the construction of Greenfield Airport at Pakyong and in ensuring fulfillment of the requirements of regulatory agency DGCA in the Civil Aviation Sector for the operation of flights from Pakyong to various destinations.
The Certificate was awarded on 23 January 2021.