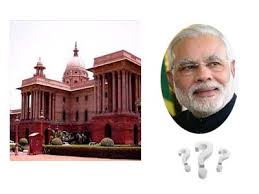 Once the organizational restructuring of the Bharatiya Janata Party is complete under its new president Jagat Prakash Nadda, there are chances of expansion in the Cabinet any time soon with some of the dropout leaders from the organization likely to get a ministerial berth in the Modi government. There are chances of former general secretaries -- Anil Jain and Saroj Pandey -- getting inducted into the ministry.

Another former general secretary Ram Madhav, who was expected to be made Vice President of the party, may be inducted into ministry as he did not get any place in the party. However, party insiders say that chances of his induction into the ministry are very bleak. In the case of Ram Madhav missing the bus of Cabinet, he may be asked to work for the party in Andhra Pradesh and Telangana where the party has very ambitious plans.
Former general secretary Murali Dhar Rao will have to work in Andhra Pradesh to work for the better prospects of the party in the state. Though Tamil Nadu did not get any representation in the organization but otherwise the entire focus of the party is on southern states like Telangana, Andhra Pradesh, Kerala, Tamil Nadu and Karnataka. The reason for Tamil Nadu being overlooked for organization is obvious that there are two important Cabinet positions to Tamilians – Union External Affairs Minister S Jaishankar and Union Finance Minister Nirmala Sitharaman.
(By Rakesh Ranjan)