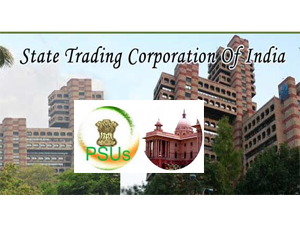 Following the decision to delist the company on NSE and BSE taken on November 10, 2020, and stop taking up any new business, the STC Board of Directors has issued notifications to close down all branches except the one at Agra. An office order in this regard has been issued which makes it abundantly clear that from the new year 2021, STC may exist only on paper to resolve its ongoing legal and other issues.

Employees to be affected by the closure have been given the option to choose between VRS and transfer. Since most of the working people hate dislocation for personal reasons, employees may prefer VRS on a large scale.
Faced with an escalating financial crisis since 2008-09, the company has incurred a negative net worth of Rs946 crores till March 31, 2020. Lenders have gone to the DRT for recovery of their dues.
Left with no choice, the company's management has already notified its units that excepting the Agra branch, all the branches would be closed down. Only a few managers will be retained and they will work from their residences to coordinate the company's action on pending trade recovery, taxation, and legal matters.
According to the notified schedule of closure of the Branches, Mumbai, Kolkata, and Ahmedabad will shut down operations on 30/11/2020 at 00.00 hrs. Operations will close at 00.00 hours on 31/12/2020 at Bhopal, Jalandhar, Bangalore, and Chennai branches.