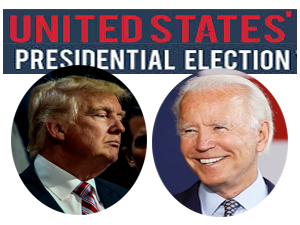 Serving President and a candidate for 2020 Elections, Donald Trump, who recently attacked India in the Presidential Debate saying 'does not give straight count on COVID-19 deaths', has been diagnosed with COVID-19 himself. With this, the U.S presidential race enters a new period of uncertainty.
With Trump's doctor saying "he's doing great," and president's chief of staff speaking off-camera "we're still not on a clear path to a full recovery," a radically different message was sent out. The incongruous statements were a revealing insight into the dynamics behind the Trump White House's frequent release of misleading information, particularly about the president's health.

Even without Trump, who is regarded as a Republican, his campaign MAGA - Make America Great Again, is going on as usual. In post-debate Times/Siena polls, Trump's Rival Candidate, Joe Biden, generally identified as a Democrat, is ahead by several points in certain U.S states. The Senate meetings have been postponed after a third senator tests positive after Trump's diagnosis.

(By Amya Roy)