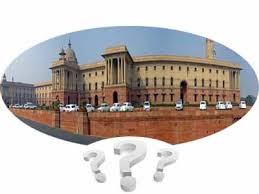 Chandigarh/New Delhi (23.07.2021): The government of Haryana terminated the services of a 1991 batch IAS after his conviction in a graft case. He is the second IAS officer in the state to be sacked on this ground.
An order has been passed by the state government in this regard following the Centre's approval, conveyed by DoPT. The officer, Sandeep Garg (IAS:1991:HY) was convicted by the CBI court in Delhi in April 2016 for amassing assets disproportionate to his known source of income which was worth around Rs 3.36 crore.
He was under suspension since his conviction by the CBI court in the graft case. The office of chief secretary Haryana has assigned a divisional commissioner to ensure that the order of termination is formally served at the residence of Garg.