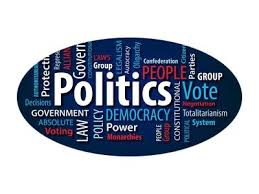 New Delhi (08.03.2021): Sonal Modi, daughter of Prahlad Modi, who runs a ration shop and by accident of birth happens to be a brother of PM Narendra Modi, fulfills all the criteria for contesting the upcoming civic polls in Ahmedabad city.
But the question is whether she will be given a BJP ticket, or the accident of birth factor will be cited as the reason for denying her the ticket.
She has been an old BJP worker. Her responsibility to run her family and rear her children, though, kept her away from fulfilling her responsibility as a party worker for some years. Will this be cited against her - that she has been away for a while, while the real excuse will remain wrapped up in not too much of a mystery, much less an enigma.
And if the BJP cites as the reason the above-mentioned fact, it will invite not only the disapproval but also the wrath of women because it may project the party as a misogynist party plagued by the idea of demeaning and punishing women for their womanhood. Already the party suffers from that anathema, and it will be further reinforced
Reportedly, Sonal has sought the ticket to contest from the reserved-for-women Bodakdev ward of the Ahmedabad Municipal Corporation in her capacity as a BJP worker and not as a relative of the PM.
However, on February 1, the Gujarat BJP Parliamentary Party announced that relatives of party leaders and workers will not be considered for ticket allocation for the upcoming polls.
It's not clear whether this rule will be applicable to women who, like Sonal, stand on their own strength, and have got nothing to benefit from their family, much less from the PM.
Sonal's father, Prahlad Modi, backing his daughter's decision to seek the party ticket to fight polls, made it clear that in the family, everyone earns his own bread and chooses one's career. He told the media that none in the family, let alone the children, visit the PM in Delhi or have ever visited him.
The BJP state parliamentary board is said to be in the process of finalizing candidates for local body elections in Gujarat. If it decides to deny the ticket to Sonal, it must remain prepared to cope with dissatisfaction and disenchantment among women workers who stand on their own strength like Sonal and consequential loss of potential voters.
The elections to six municipal corporations in Gujarat, including Ahmedabad, are scheduled for February 21 followed by voting in 81 municipalities, 31 district panchayats, and 231 taluka panchayats on February 28.
(By MK Shukla & Rakesh Ranjan)