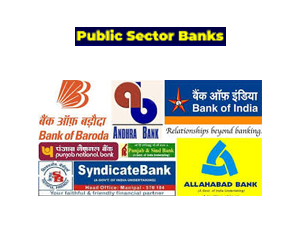 New Delhi (09.06.2021): After the Niti Aayog reportedly submitted a list of ideal PSB candidates for privatization, the government is said to be working on a 'very attractive package' of VRS for employees of these PSBs.

Speculative reports have named Central Bank of India, Indian Overseas Bank, Bank of Maharashtra, and Bank of India (BoI), which are all listed on the stock exchanges, as the first lot slated for privatization.
The official calculation is that an attractive VRS package will persuade many employees to opt for it and thus pave the way for new investors to take over the PSBs concerned.
Could a sweet VRS package dilute the opposition of PSB employees' unions, which have taken a clear stand against privatization?
Readers may recall that the FY21 budget has targeted ₹1.75 lakh crore from stake sales in public sector companies and financial institutions during the current financial year. The amount is lower than the record budgeted ₹ 2.10 lakh crore that was targeted from CPSE disinvestment in the last fiscal.