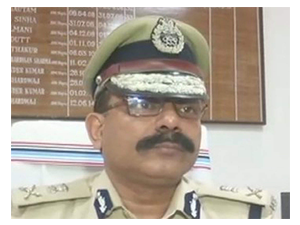 New Delhi (21.01.2021): Lady luck couldn't but smile on Bihar DGP S K Singhal (IPS:1988:BH) and he has got an extension of service of one year, three months, and about 20 days at one shot. Such is the reward for being on the good books of state CM Nitish Kumar.

As criminals of the state are seen emboldened and turned bloodier in their heinous deeds against the professional classes, ordinary businesses, and common people, the CM, who also holds the critical home portfolio, might have thought of continuing with trusted Singhal to execute his policy of zero tolerance (or, as critics and political rivals say, 'selective zero-tolerance') for criminals who often have turbid political blessings as shown in many films and cinemas Verite.
Why fix things when it's working? - may have been the rationale for Singhal getting his legally-mandated tenure.
But Singhal would need not luck but extraordinary grit, command over the state CID network, and an active array of informants working inside criminal gangs if he and his boss are serious about containing unlawful activities that have been boosted by a resurgence of dynastic politics working in cahoots with three M - Mafia, Mullah, and Marxist.
The long extension for Singhal was easy to obtain by way of working on the UPSC and Supreme Court direction that fixes the tenure of a state DGP for two years.
Since Singhal was confirmed as state DGP on December 20, 2020, after holding the additional charge of the state DGP following the VRS granted to previous DGP Gupteshwar Pandey before the state assembly election in which the latter wished to participate but couldn't because he had put all his eggs in one basket, the UPSC and SC provision on DGP tenure came in handy.
In the normal course, Singhal would have retired on August 31, 2021. With the natural and legal extension given by virtue of his post, he may remit office on December 19, 2022.
(By M K Shukla & Rakesh Ranjan)