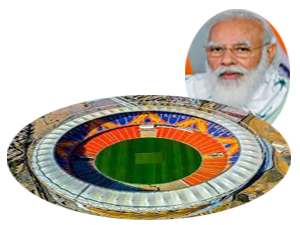 New Delhi (25.02.2021): The BJP is seen in political circles as a continually evolving political party. What it might have considered a few months ago as not part of its culture and ethos is being discarded to take care of the emerging situations which have their own dynamics.
This is confirmed by two quick developments one after another this February 2021.
First, it was the public announcement of Metroman E Sreedharan joining the BJP and giving his consent to contest the forthcoming assembly elections in his birth state of Kerala. As everyone is aware, one of the tallest civil engineers in the country is 88 years of age having been born in June 1932. Since the BJP in the past used the 75 formula to shift former Gujarat CM Anandiben Patel and others from active politics, never mind other senior leaders at the central level, Sreedharan's appointment in Kerala BJP politics may be seen as a breach of the 75 formula.
However, the fact is that it was already breached earlier in Karnataka where CM BS Yediyurappa has been leading the part at 77. And he may not hang his boots any soon, whatever the situation. Earlier attempts to fix him cost the BJP heavily in the state, and hence it may not be inclined to repeat its previous follies.
One could argue that exceptions to the rule only prove the efficacy of the rule. Such arguments can go on ad infinitum.
It may seem that Sreedharan's appointment in Kerala BJP and his projection as the CM is to attract the younger generations of voters who are mesmerized by the achievements and contributions of the great engineer from the state. Since these young voters, who have got very little faith in political ideologies, are restless for initiation of growth momentum in the state, it stands to reason that they may like to link their present and future with Sreedharan who is a symbol of victory of human endeavor against all odds.
The second instance of perceived breach of an unannounced rule is the naming of Motera stadium in Ahmedabad as the Narendra Modi stadium. Although BJP leaders maintain that the BCCI was responsible for the naming of the stadium and it has got nothing to do with the party's neutrality on the naming of a public organization, it's not lost on anyone how some of the flagship schemes of the central government are named after late Deendayal Upadhayaya and late Atal Behari Vajpayee.
However, it needs to be noted that the NDA has shown a great deal of neutrality in naming institutions, stadiums, and organizations after its known icons than the Congress Party which from the 1950s onwards started naming everything after the Nehru-Gandhi dynasty.
(By Mukul Kumar Shukla)