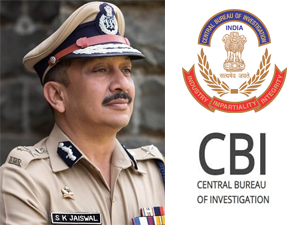 New Delhi (16.07.2021): The Central Bureau of Investigation has registered a case against a private company for cheating an SBI-led consortium of banks. The amount involved is ₹1,028.94 crores.

The case was registered following a complaint by the SBI.
In the complaint, the SBI alleged that the accused including the private company & its Directors had cheated the SBI and other consortium bank members including the Central Bank of India, Axis Bank, Standard Chartered Bank, Karnataka Bank, Punjab National Bank, ICICI Bank.
According to the complaint, the cheating was executed by way of diversion of bank funds; sham transactions with related parties; borrowing funds from the Bank by misrepresentation; falsifying/fabricating books of accounts, entries, vouchers & financial statements; furnishing false, incorrect, or misleading information and siphoning off funds including various loan proceeds.
All the allegations are based on a forensic audit report.
After registering the case, the CBI has been conducting searches at seven locations of the company's premises in Delhi, Noida, Gurugram, and Bulandshahr.