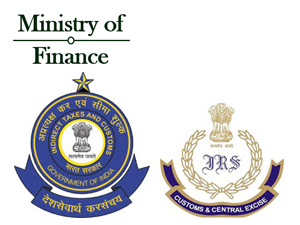 New Delhi (30.08.2021): With two members of the Central Board of Indirect-taxes and Customs (CBIC) retiring today, the government is seen processing the names of three new members of the board.

Contrary to speculations about their extension of services, CBIC Member Sandeep Mohan Bhatnagar (Member, Customs) and OP Dadhich (Member, Investigation) are bidding farewell and getting ready to begin life afresh.
Bhatnagar is completing his extended one-year term whereas Dadhich is retiring in the normal course.
Another Member post is already vacant after Ajay Jain retired as Member (Legal, CX & ST) on April 30, 2021.
It is learned that the Appointment Committee of the Cabinet is processing the names of three new members based on the recommendations of the Committee of Secretaries (CoS) which interviewed more than 15 senior IRS (IT&C) officers last month.
The names of SR Baruah and Balesh Kumar, both 1987 batch officers, have been doing the rounds as the frontrunner for the two posts though the name of the third candidate still remains in the shadow.
It is, however, rumored that the third name could be of DP Nagendra, Ms. Ranjana Jha, or someone else. Rajiv Talwar's (1988 batch) name is also dropped but it's pointed out that the fresh appointments may be kept limited to the 1987 batch to avoid hierarchical disturbances.