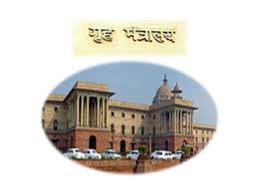 Lucknow (22.11.2021): In the DGP and IGP conference in Lucknow, Prime Minister Narendra Modi has pitched for setting up a high-power police technology mission under the guidance of Union home minister Amit Shah. This will be an attempt to adopt future technologies for grassroots policing requirements.

The PM sought an analysis of all police-related incidents and developing case studies to make it an institutionalized learning mechanism hailing the hybrid format of the conference as it allowed a free flow of information between various ranks.

Suggestions also came for involving highly qualified youth to look for technological solutions, through hackathon, to tackle some of the routine challenges faced by the police. The development of interoperable technologies which would benefit police forces across the country.

Positive use of drone technology for the benefit of the people and stressed on a review of the SMART policing concept introduced in 2014. He suggested the development of a roadmap for its continuous transformation and institutionalization of the same concept in police forces.

Over 400 officers of various ranks attended the conference virtually from Intelligence Bureau (IB) offices across the country. For the first time, as per the directives of the Prime Minister, Indian Police Service (IPS) officers from various states submitted articles on contemporary security issues, which added more value to the conference.