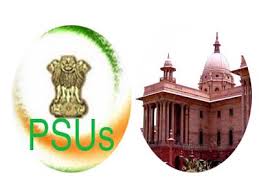 New Delhi (22.07.2021): In its attempt to speed up the disinvestment of Air India, the Centre in all likelihood will limit benefits of employees only up to the time it is the owner of national carrier. This will set the template for the privatization of other public sector companies as part of its ambitious strategic sale programme.
It apparently means the new owner of the airline will have new terms for employees and can tweak compensation packages in a way that it benefits sections where it wants to make them more attractive. Disinvestment of Air India is a top priority this year.
Air India employees are entitled to several benefits that are beside the usual health and provident fund scheme. They include free tickets for several segments, which was given beyond the immediate family that comprises the employee, spouse, and dependent children.
A few benefits go beyond normal industry practice, some of the bidders have concerns over offering liberal packages to the entire workforce, prompting the government to deliberate internally.
Workers and employees, however, believe that they joined the company keeping the benefits in mind and worked on the assumption that the contract terms will remain unchanged. In fact, employee benefit is one of the factors which has delayed the entire process beyond the target date for privatization with some of the other aspects still being decided. Covid-19 has also delayed the process.