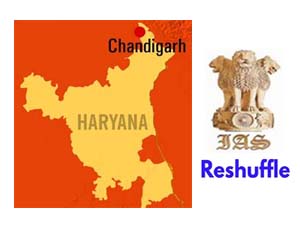 New Delhi (23.02.21): The Government of Haryana, on Tuesday, effected a minor IPS reshuffle. Three officers were given fresh postings. The list goes as follows:
Dr. C.S. Rao (IPS:1995:HY), who recently joined back, was transferred and posted as Director, Haryana Police Academy, Madhuban. He will also be performing the duties of ADGP, IRB and ADGP/SCB, Gurugram.
Udai Singh Meena (IPS:2016:HY), is transferred to the post of SP, Haryana ERSS. Presently, he is acting as Addl. SP, Gohana.
Pooja Vashisht (IPS:2018:HY), was transferred to the post of ASP, Gohana. Presently, she is acting as ASP, Sonepat.