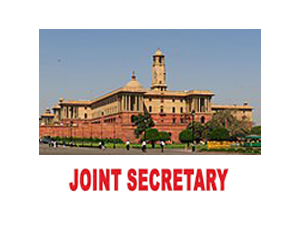 New Delhi (19.08.2021): The NaMo administration on Friday empanelled twenty-six officers, belonging to IRS (IT), IRTS, and IRPS cadre, for holding Joint Secretary or equivalent posts in the Government of India. Further, Bishwadip Dey (IFS:2001), presently OSD in the Department of Atomic Energy for holding JS rank post at Centre.
The list of IRS (IT), IRTS and IRPS cadre officers empanelled as JS goes as follows:
IRS (Income Tax) 1996 batch:
Garima Jain
Vikram Batra
Garima Bhagat
Abha Rani Singh
Sreenivasa Rao Avvari
Maya Maheshwari
Tushar Dhawal Singh
Anjala Sahu
Manvendra Goyal
T Roumuan Paite
IRS (Income Tax) 1996 batch:
Garima Singh
Samir Tekriwal
Ritesh Parmar
Sunita Rao L.
IRS (Income Tax) 1998 batch:
Pankaj Jindal
Vandana Ramachandran
Sandeep Raj
Muneesh Kumar
Gaurav Kanaujia
Samir Ashwin Vakil
Manish Kumar Kanojia
Smiti Samant
Indian Railway Traffic Service (IRSTS) 1999 batch:
Tejpartap Singh
Pankaj Uke
Karan Singh
Samir Kumar
Indian Railway Personnel Service (IRPS) 1999 batch
Garima Srivastava
Sagarika Patnaik