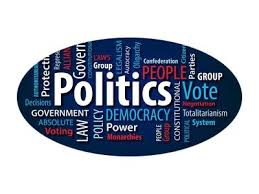 New Delhi (28.07.2021): Himanta Biswa Sarma is Hindutva's mascot for the Northeastern region. Considering the influence of Assam over the sister-states of the region in terms of political economy and its umbilical ties with various ethnicities and their cultural ethos, it's no surprise that Sarma has come to be looked upon as a leader whose views matter the most to different political entities of the region. Because of his unique equation with every leader of the region, he has succeeded in bringing to the BJP fold a lot of allies in the region.
Of course, his Hindutva politics, focused on reviving the pristine pre-Christian and pre-Islamic tribal culture of the region, has also earned him enemies in political groups that put a premium on Islamic and Christian identity. But Sarma is seen to have been quite successful in containing them and limiting their influence. This is very well reflected in how he had in Mandate 2021 halted the Congress and Islamist AIUDF alliance called Mahajot in its tracks in Assam.
What's made Sarma's job a bit easier, but not entirely trouble-free, is the strong tribal antipathy the Muslims, commonly called Miya, have earned in the region by stressing on their exclusive identity that is more often at clash with the way of life of the indigenous people in the region. Sarma's politics in the region, outside Assam, could win a lot of support among the various tribes of Arunachal, Nagaland, Mizoram, Manipur, Tripura, and Sikkim if the BJP doesn't act foolishly and impose its 'food politics' upon the people.
However, the Assam CM also faces a lot of challenges in pulling the economy of the state. Already, except for the tea gardens, Assam's agriculture is largely organic. He can leverage this fact while upgrading the state's agricultural and allied economy, which can fruitfully absorb its young population. The Jorhat-based agricultural research institute could be funded and encouraged to carry out programs for rejuvenation of herbs and spices that have high commercial values, besides fruits like oranges, etc.
If Sarma could execute successfully a policy of agriculture-led growth in the state, it could have a multiplier impact on the region and undoubtedly help him take Hindutva politics ahead.