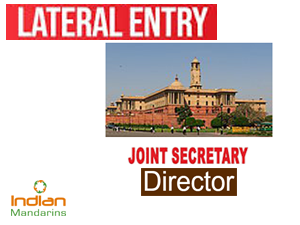 New Delhi (08.04.2021): Even as the NDA administration makes no bones about its preference for lateral entry scheme, some officials have come up with an amusing but novel idea that calls for 'laterally' posting senior government officials in the private sector on a sabbatical for five years to inform and equip them with modern management practices.
Will the Government agree to this idea? Well, many senior government officials say that civil servants would get benefitted from the work culture and ethics of the private sector and they will bring with them the best practices and conventions.
Nevertheless, it is stated by officials that, if the administration agrees to their idea, officials on return from their sabbatical in the private sector may put the red-tapism in self-correction mode and help augment pragmatism in policy-making.
The big question, though, is whether the Government may buy the idea. Possibly a big NO because it may fear a mass exodus of competent civil servants for the private sector.