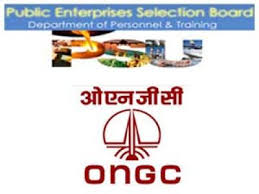 New Delhi (04.06.2021): The Public-sector head-hunter (PESB), on Friday announced that the Search-cum-selection committee will find the next CMD for Oil & Natural Gas Corporation (ONGC) as it did not recommend any of the seven candidates who appeared for a selection interview.

The PESB announced that "In the view of strategic importance and vision for the company and its future, the board did not recommend any candidate and decided to constitute a Search Committee in terms of Para 7.1 PF the GoI resolution No. 27 (210- EOJ86 (CC) dated 03.03.1987".
Presently, senior-most Director Subhash Kumar, Director (Finance), is holding the CMD post as an additional charge.
ALSO READ:
CMD, ONGC: 10 including 4 civil servants shortlisted, interview tomorrow (02.06.2021)

ONGC: Kumar gets additional charge of CMD (31.03.2021)

Shankar to head ONGC till March 2021; ACC clears the appointment (25.09.2017)

Shanker selected for ONGC top post (19.06.2017)