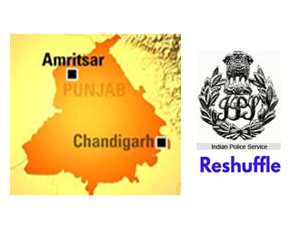 Chandigarh (22.09.2021): The Punjab government reshuffled three Indian Police Service (IPS) officers with immediate effect. These officers included:

Naunihal Singh (IPS:1997:PB), who was holding the post of the Ludhiana Police commissioner, has been shifted as the commissioner of Jalandhar Police
Sukhchain Singh (IPS:2003:PB), who has been transferred as the Amritsar commissioner of police.
Gurpreet Singh Bhullar (IPS:2004:PB), the Deputy Inspector General of Police (Ludhiana range), has now been posted as the new Ludhiana commissioner of police.