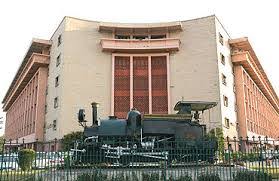 New Delhi (22.09.2021): Indianmandarins has reliably learned that Naresh Salecha (IRAS:1984), the incumbent Member Finance, Railway Board, will hang his boots on September 30. Reportedly, Ms Anjali Goyal (IRAS:1985) may be appointed as Salecha's successor. Presently, she is General Manager, Banaras Locomotive Works. In case she makes it she will have more than twenty-seven months-long tenure in service as Member Finance.
In addition, Mrs. Dakshita Das (IRAS:1986) is also said to be in the race. Presently she is an Additional Member (Finance) of, Railway Board.
It may be underlined that Salecha was on December 30, 2020, appointed as Member (Finance), Railway Board. He had replaced Mrs Manjula Rangarajan (IRAS:1983); the first Member (Finance) of the revamped Railway Board who retired in September 2020.