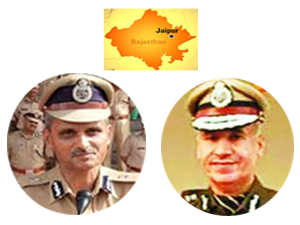 Rajasthan DGP Bhupendra Singh Yadav (IPS:1986:RJ) handed over the baton to Mohan Lal Lather (IPS:1986:RJ), the senior-most IPS in the state after BS Yadav.

As an ad-hoc arrangement Lather was given the additional charge of State DGP in addition to his regular charge as DG of Crime Branch.
Further, the Rajasthan Governor Kalraj Mishra appointed B S Yadav as Chairman of Rajasthan Union Public Service Commission (RPSC), Ajmer for a period of six years.
ALSO READ: