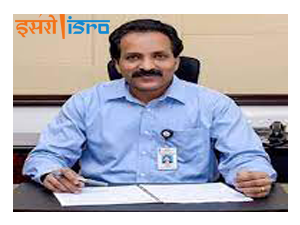 New Delhi (012.01.2022): Eminent rocket scientist S Somnath, has been appointed as the chairperson of the Indian Space Research Organisation (ISRO). He will be the 10th chairman of ISRO.

K Sivan, the outgoing chairperson, will be completing his extended term on Friday. Sivan was appointed as the ISRO chief in January 2018 and was given a one-year extension till January 14, 2022.
Somanath's appointment as the Space secretary and the Space Commission Chairman is for a combined tenure of three years including an extension in tenure beyond the age of superannuation.
Somnath is presently working as the director of Vikram Sarabhai Space Centre. He took charge as the VSSC's head on January 22, 2018, after a two and a half years stint as the Director of Liquid Propulsion Systems Centre (LPSC), Thiruvananathapuram.