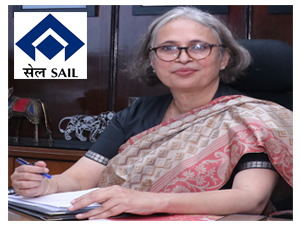 New Delhi (22.07.2021): The Union Cabinet's decision to introduce the Production-Linked Incentive (PLI) Scheme for the production of Specialty Steel could lift the self-imposed sanction to produce materials urgently required to move several sectors, particularly defense and space missions, in the desired trajectory of self-reliance or Atma Nirbharta.
When the production of specialty steel begins, the country could achieve a significant position in the global supply chain.
As the decision may also unleash the production of high-value-added items that may improve the margins of the steel industry in general, SAIL chairperson Soma Mondal lost no time in thanking Prime Minister Narendra Modi "for this path-breaking scheme for the steel industry. The steel industry has climbed higher on the charts of the world steel production in recent years and this scheme shall provide additional impetus to the sector to reach greater heights in the future. This significant decision to introduce PLI for specialty steel will have far-reaching positive impacts on the domestic steel industry in general and SAIL in specific. We shall consider the scheme while deciding our next CAPEX cycle and product-mix in the coming times".
She also thanked the Steel Ministry for the scheme