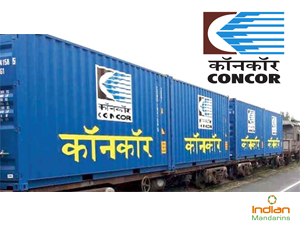 New Delhi (07.04.2021): CONCOR has immediately got down to the serious business of encouraging the domestic manufacture of containers in the country.
Inspired by the Atma Nirbhar Bharat vision of Prime Minister Narendra Modi, CONCOR organized a Webinar on "Indigenous Manufacturing of Containers" in which CONCOR called for making India a hub for container manufacturing.
On April 6, CONCOR floated an Expression Of Interest (EOI) for procuring 1,000 containers each from a maximum of six vendors. This is a developmental order and meant to encourage domestic manufacturing through a competitive bidding process.
In a press release, the company said Container Manufacturers meeting the norms of Public Procurement (Preference to Make- in - India) Order,2017 of Ministry of Commerce and Industry, Public procurement Section dated 16.09.2020 shall be categorized as Indigenous Container Manufacturers.
The company is listed on stock exchanges and its attempt at indigenizing container production to meet the huge shortage is seen inspired by the Atma Nirbhar Bharat Abhiyan.