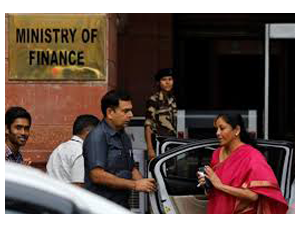 New Delhi (05.03.2021): Officers have long been talking about it; now the media has also joined in.
Immediately after retirement on 28 February 2021, ABP Pandey (Retd IAS:1985:MH) has drawn public attention to his inning as Union Revenue Secretary.
A leading newspaper has blamed him for over 400 long-pending vacancies at Commissioner & above ranks in the Income Tax Department. Referring to this report, an Ahmedabad-based senior journalist of a leading newspaper has tweeted:
(Tweet)
"This story speaks volumes about how this crucial IRS IT cadre has been managed by the ex-Finance Secretary! Also, how certain top officers can create their own utility to remain in the chair!"
Pandey's tenure has also attracted strong criticisms from an Odisha-based former Income Tax Chief Commissioner D P Kar. In a letter to the Prime Minister, he has even demanded investigations against him.