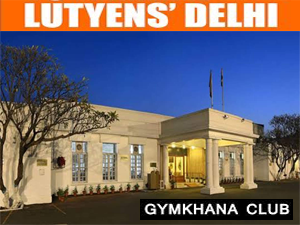 New Delhi (16.02.2021): The crisis and controversy-ridden Delhi's Gymkhana Club on Monday invited suspension of its whole board/governing council. This followed a day after the club sent a notice to the members to clear their dues totaling Rs 1.2 crore.

The Ministry of Corporate Affairs (MCA) will now appoint an administrator to run the club. The administrator will have the mandate to introduce the best practices that can bring the club to the 21st-century norm.
"The total amount of bills outstanding as of date is Rs 1,20,00,000, which includes monthly bills for Jan 21/ defaulter dues, and dues from members whose names have been recommended for termination," the 107-year-old colonial-era club said in a notice on Sunday.
The appointment of an official administrator will be the first in the history of the club.
ALSO READ:
The Dynastic Gymkhana Club- DGC- and its current brush with the law
Gymkhana Club faces another bad publicity

Gymkhana members enraged over GC's acts