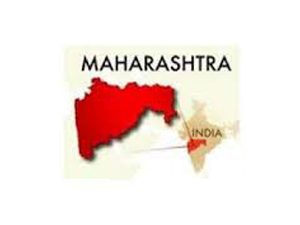 New Delhi (01.04.2021): On 31 March 2021, the Bombay HC became the arena of a seemingly epic battle between ex-Mumbai Police Commissioner Param Bir Singh and a few public-spirited citizens on one side and the state of Maharashtra on the other side.

Even as the Division Bench comprising of Chief Justice Dipankar Datta and Justice GS Kulkarni expressed dilemma over passing an order for investigation in the absence of an FIR, it was informed by Advocate Jayshree Patil that she had sought to file an FIR in the corruption allegations against state home minister Anil Deshmukh, but her request was rejected.
Dealing with the writ petition of Parambir Singh and others, the Bench reprimanded the IPS Officer for not raising his voice or filing an FIR when he was aware of the alleged corrupt practices in the State administration.
"You (Param Bir Singh) are a police officer. If you find an offense has been committed you are duty-bound to file an FIR. Why did you not do it?
The Bench also observed that "it is only in very-very rare cases the court can order an FIR. Please don't convert the High Court into a Magistrate's Court to order an FIR u/s 156(3). Approach the magistrate."
The Bench told the IPS officer that "You are failing in your duty if you don't file an FIR when you know an offense has been committed".
It pointed out that "simply writing letters to the CM won't do. We can pull you up for it. If any citizen finds an offense is being committed he is duty-bound to file an FIR."
Although CJ Datta reserved his orders, the further proceedings are expected to be much revealing about the commercial side of Maharashtra's politicians.