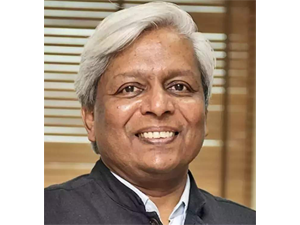 New Delhi (27.03.2021): The term of service of Principal Scientific Advisor (PSA), Professor K Vijay Raghavan, has been extended by a year from 2 April 2021 to 2 April 2022.
It may be recalled that the PSA position was established by late PM AB Vajpayee in November 1999 to keep the government abreast with the whole gamut of matters related to science, technology, and innovation with a focus on the application of science and technology in critical infrastructure, economic and social sectors in partnership with government departments, institutions, and industry.
Prof. Raghavan's extension is seen as part of the PM's policy to pivot India's growth in the coming years on high tech for which a private sector-led committee has already been constituted.
The PSA is a highly accomplished person in the sphere of life sciences (therefore his services are of utmost importance as the country is grappling with the Chinese virus pandemic) and in April 2014, he was also elected to the prestigious position of Foreign Associate of the US National Academy of Sciences, an honor restricted to the very few in the world.