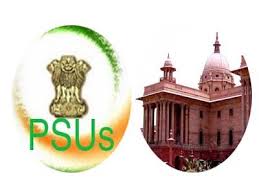 A silver lining has appeared for despondent and desperate MMTC employees.

Tata Steel may rescue the MMTC-controlled Neelachal Ispat Nigam Ltd (NINL), which has been a jinxed company from its conception in the eighties to the execution subsequently. It was jinxed because it was conceived, conceptualized, and executed against all techno-economic parameters for only satisfying the demand of Odisha to have another steel plant in the state after Rourkela.
The original plan envisaged setting up an integrated large public sector steel plant at Bokaro, then in Bihar and now in Jharkhand. Under pressure from Odisha politicians particularly the late Biju Patnaik, a part capacity of the Bokaro project was earmarked for Odisha even though Bokaro had already acquired the land and set up the necessary infrastructure to build a 10 million tonne steel plant.
To cut long story short, when all efforts to set up NINL failed, it was imposed upon MMTC which, till its takeover of NINL, was a profitable company.
In the given situation, Tata Steel's expression of interest in buying the whole of NINL may not only prove conducive for the jinxed public sector steel company, but also improve the finances of its main promoter MMTC and other minor shareholders like NMDC, BHEL, Mecon, and two Odisha PSUs IPICOL and Odisha Mining Corporation.
MMTC in particular has been looking forward to the sale of NINL because its finances have been in a dire strait and the company has not been able to meet even its salary payment obligations. The sale of NINL will not only enable MMTC to pay up its liabilities but also help it in winding up its operations without imposing much burden on the taxpayer.
It may be recalled that the central government had already in January 2020 approved in principle the plan for the sale of NINL by allowing the six PSU shareholders to sell their stake in the steel company.
"NINL plants are something we will look at whenever it is available... depending on our discussions on the board level," Tata Steel Chief Executive Officer (CEO) and Managing Director T V Narendran said in a conference call.
ALSO READ: