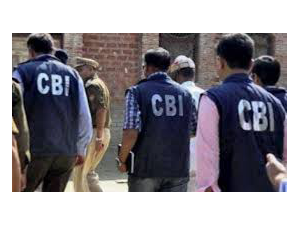 New Delhi (24.09.2021): The CBI has sought permission to prosecute three IAS officers in its probe related to alleged irregularities in the issuance and renewal of hundreds of thousands of arms licences to non-residents in Jammu & Kashmir. The probe is sought against Dr Shahid Iqbal Choudhary and two other IAS officers.

Choudhary (IAS: 2009:JK) is currently posted as a secretary in the tribal affairs department as well as chief executive officer (CEO) of Mission Youth in the Union territory. The central agency's request for sanction is mandatory to file a charge sheet.
The CBI is probing irregularities in the issuance of more than 278,000 arms licences between 2012 and 2016 (out of 449,000 issued in this period in the erstwhile state) in several districts of J&K to non-entitled people by district magistrates (DMs), deputy commissioners and licencing authorities in lieu of monetary considerations by abusing their official positions. Choudhary's role as district magistrate in three districts, Reasi, Kathua and Udhampur, during this period was probed by the agency.
Apart from Choudhary, two other IAS officers against whom sanction has been sought are Niraj Kumar (IAS: 2010: JK), who currently holds the charge of additional resident commissioner of J&K in Delhi, and Rajeev Ranjan (IAS: 2010: JK), posted in the revenue department in J&K. CBI arrested Ranjan in March 2020, after which he was suspended, but the government reinstated him this February. A charge sheet will be filed against the three IAS officers as soon as the sanction is granted.