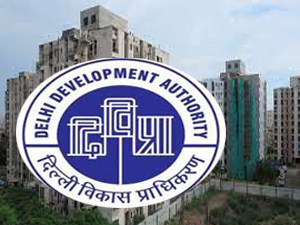 New Delhi (24.09.2021): Delhi Development Authority (DDA) is up against a wall. Its critical post of Member (Engineering) has been vacant for the last 20 months or so. But it is tasked with the responsibility to process and complete Delhi- 2041 Master Plan.

Further, the recent secretarial appointments have led to DDA losing even its Vice-Chairman Anurag Jain, a 1989 batch IAS, who has been moved on promotion as Union Secretary in the Department of Industry & Internal Trade (DPIIT). Of course, Anurag Jain's post may be filled by another IAS officer shortly. But can it compensate for the vacant post of Member (Engineering)?
Is there a story behind this discriminatory attitude towards DDA?
It is pointed out that the post of Member (Engineering) fell vacant after Ashutosh Sharma was, in 2020, abruptly repatriated to cadre i.e. CPWD. And one fine morning, so the story goes, the Ministry gave him the additional charge of his previous post in DDA. Later, the vacancy was advertised in June 2020. Applications flowed in and seven candidates were shortlisted. But in what could only be termed as a bizarre development, the move to fill the post was dropped. Only a handful of officials know why?
However, in June 2021, the post was again advertised with criteria so tough that most of the applicants turned pessimistic about their chance of getting the job.
In its first round, it required Engineer-in-chief rank officers with three years of residual service whereas in the next round of effort (June 2021) it is looking for E-in-C with three years of residual service. But sources say that nothing so far has moved to date.
Did someone develop a vested interest in keeping the post vacant? Probably.
It is interesting to underline that even though the DDA Member (Engineering) office is a Joint Secretary rank post, it is presently being handled by a Union Secretary rank officer Ashutosh Sharma who is now Director-General of Central Public Works Department (CPWD).
(By Rakesh Ranjan)