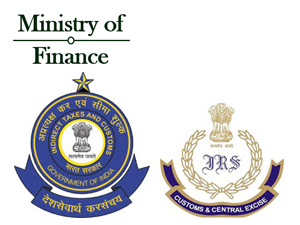 New Delhi (19.11.2021) The seven-member Central Board of Indirect Taxes and Customs (CBIC) will soon have a vacancy with the retirement of the incumbent Chairman Ajith M Kumar this month-end. Further, the Board will simultaneously witness another vacancy of a Member post but that is another story.

Two officers, by virtue of their seniority, are seen as natural claimants. They are Vivek Johri (Member, GST & Tax Policy) and Ms. Sungeeta Sharma (Member, Administration & Vigilance). Officials believe that there is no third claimant now as the government is not expected to opt for any experiment this time as it is seen preparing for the 2024 general election.
Contrary to perceptions in some quarters, officials generally believe that the board-level position in CBIC has become more cohesive and smooth. This indicates that the process to select Ajit Kumar's successor may be shorn of unpredictability.
Officers also point out that compared to CBDT the selection of Chairman in CBIC is expected to be smooth and gentle.
Johri is a 1985-batch officer and is senior by eight months to his immediate junior Ms. Sharma who happens to be a 1986-batch officer. So, if the government follows the time-tested policy of seniority, Ms. Sharma stands second. Possibly, Johri's batchmate D P Nagendra Kumar could have become a true contender if he hadn't joined the Board quite late (in September 2021). This factor, if it at all weighs in the selection process, may impact his chances to be in the reckoning against Johri and Ms. Sharma. If for some reasons of convenience, if the government may decide that the aforesaid factors don't merit consideration, Kumar may well see himself competing against his batchmate.
On the whole, all Board Members - Balesh Kumar (1987), and Rajiv Talwar (1988), except for Sandeep Kumar (1987), who joined the Board along with Nagendra in September this year - are seen as a cohesive team capable of delivering government targets on GST collections.
So, whoever is selected for the post of CBIC chairman, from among Johri and Ms Sharma, the functioning of the board is expected to be smooth as both of them represent the lot of civil servants who are competent, grounded and large-hearted.