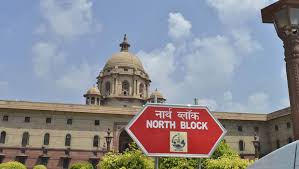 New Delhi (22.09.2021): The Government of India has amended over a 50-year-old rule to allow IAS, IPS and IFoS officers to retain gifts received from foreign dignitaries while being members of the Indian delegation.

The Personnel Ministry has amended these rules and inserted a new sub-rule under Section 11 of the All India Services (Conduct) Rules, 1968. "…a member of the service, being a member of the Indian delegation or otherwise, may receive and retain gifts from foreign dignitaries in accordance with the provisions of the Foreign Contribution (Acceptance or Retention of Gifts or Presentations) Rules, 2012, as amended from time-to-time," reads the recently amended rule.
However, existing rules allowed them to accept gifts from their close relatives or from personal friends having no official dealings with them, on occasions such as weddings, anniversaries, funerals and religious functions when the making of gifts is in conformity with the prevailing religious and social practice. But they shall make a report to the government if the value of such gift exceeds Rs 25,000.
"No member of the service shall accept any gift without the sanction of the government if the value of a gift exceeds Rs 5,000," says the All India Services (Conduct) Rules, 1968.