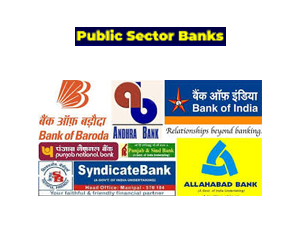 New Delhi (23.02.2021): Even though the names of the banks to be privatized remain wrapped up in mystery, media and stock market punters are having a field day and some of them might have already seen some real quids in from the rampant speculations.
Within a fortnight after FM Nirmala Sitharaman announced in her budget speech the government's desire to privatize two banks, storytellers zeroed in on the names of Bank of India, Bank of Maharashtra, Indian Overseas Bank, and Central Bank of India as possible candidates for removal from the list of PSBs.
Even if it is assumed that the government may pick up two from the list of four speculated PSBs for privatization, it will have to go through the motion of amending the several acts governing the nationalization of banks since 1969, cope with the problems of shedding extra employees, transfer the NPAS of targeted banks to Bad Loans Bank that is yet to materialize if it wants to get a good valuation of their net worth, and harmonize parliamentary and trade union hurdles.
Further, there is a question whether the IDBI which is already owned by the LIC will be the first to be privatized in the process of diluting the government's shares in the LIC through a divestment process to be unveiled during FY22.
The total number of PSBs in the last six years of the NDA regime is already down to 12 from 27 through a process of mergers among the PSBs. Duping of some of the PSBs by corporate sharks seems to have persuaded the government to reduce the number of PSBs so that future cheaters are unable to show loans from one bank as cash at their disposal to leverage another borrowing and merrily go on round-tripping to falsely show that their business is growing.