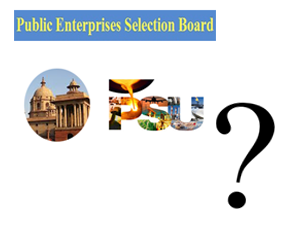 New Delhi (17.02.2021): Even as Deepak Kumar's (IAS:1984:BH) name is believed to have been proposed for another extension, he along with Ramesh Abhishek (Retd IAS:1982:BH) may have a good rival in ABP Pandey (IAS:1985:MH) in competing for the post of PESB chairmanship. Pandey too has a Bihar connection like Kumar and Abhishek. All three have proven records at the center. Though it is still believed that a short-term extension to Pandey, the outgoing Revenue Secretary and Finance Secretary-designate, may not be ruled out.

The PESB has been headless for over five months after previous chairperson Rajeev Kumar (Ret IAS:1984:JH), who headed the Board w.e.f. 29.04.2020 till 28.08.2020, moved to the Central Election Commission as a member.
Ad hocism has ensured to turn the post fragile and unstable and hence in the last five and a half years (between June 2015 and August 2020), it has seen five chairmen.
Sources indicate that the proposal for the appointment of a new PESB Chairman has been initiated in the last few days.
ALSO READ