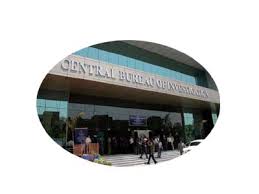 New Delhi (18.02.2021): A senior telecom department official, DP Srivastava, will suffer a jail term of three years along with a fine of Rs 70,000 in an ancient case of cheating the GoI of Rs 44,43,945. During his incarceration, he will also have the company of Pradeep Godhwani, partner of Grand Timber Industries, Paharganj, New Delhi, who colluded with him in the cheating case. Godhwani is also given a three-year prison term but with a lower fine of Rs 50,000.
The sentencing of Srivastava and Godhwani was announced by the Special Judge, CBI cases, Lucknow (UP).
The CBI had filed a case against Srivastava when he was functioning as Telecom Director (North Area), Bareilly (UP) in 1987. The FIR also named others including Grand Timber Industries, Paharganj, New Delhi.
The CBI alleged and proved in the court that Srivastava had entered into a conspiracy in connivance with Godhwani & others and placed two purchase orders at exorbitant rate/price on the basis of the forged tender memo with the intention to cheat GoI of Rs. 44,43,945 (approx).