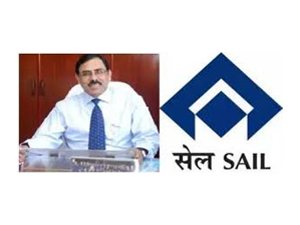 SAIL Chairman Anil Kumar Chaudhary, while addressing the 48th Annual General Meeting, underlined that SAIL was surging ahead with steely resolve. On behalf of the company, Chaudhary reaffirmed SAIL's commitment to Atmanirbhar Bharat.
The AGM was conducted through video conferencing and attended by Soma Mondal Director (Commercial), and M B Balakrishnan, Company Secretary.
The AGM recognized that in the wake of severe impact on the economy due to the COVID-19 pandemic SAIL has been the frontrunner in taking forward the initiative of making India prosper through self-reliance viz., Atmanirbhar Bharat and Vocal for Local.
Chairman said that during FY19, which was successful for SAIL in particular, it did many things such as the production of new grades of steel like Superior Performance rails namely R-260 grade and wheels for high-speed LHB coaches for Indian Railways.
SAIL operates and owns five integrated steel plants at Bhilai, Rourkela, Durgapur, Bokaro, and Burnpur (Asansol) and 3 special steel plants at Salem, Durgapur, and Bhadravathi.