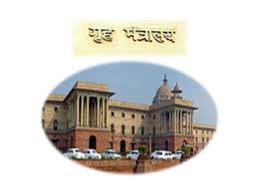 New Delhi (07.01.2021): The Arunachal Pradesh, Goa, Mizoram, and Union territories cadre (AGMUT) was expanded on 07/01/2021, through a Presidential order, to include All India Service Officers of IAS, IPS, and IFoS, belonging to the erstwhile J&K cadre. The expanded cadre officials could now be posted to the Union Territories of J&K as well as Ladakh. This also implies that henceforth, a larger number of fresh AIS officers would be assigned to the AGMUT cadre to enhance its personnel strength.
The Presidential Order was issued to overcome legal requirements that could be fulfilled only through passing the requisite amendment to the principal act of Jammu and Kashmir Reorganisation Act, 2019 through Parliament. Since Parliament isn't in session at the moment, the presidential order, in the form of an Ordinance, was issued.
Officials say that in the short run, the new measure may increase the personnel strength of the AGMUT cadre by adding the existing J&K cadre officials and so more officials would be available for rotation among the states and UTs covered by the cadres.
However, in the medium term, the AGMUT cadre would require a large-scale infusion of fresh AIS officers to overcome the acute shortage of personnel on the ground.
Indianmandarins had earlier reported that the Union Home Ministry was working hard in December 2020 to overcome the acute shortage of AIS officers for UTs of J&K and Ladakh. That process has since been completed and officials say that to meet the urgent requirement of officers particularly for UT of J&K, a roster has already been prepared for rotating officers from different cadres for deployment to J&K on an emergency basis.