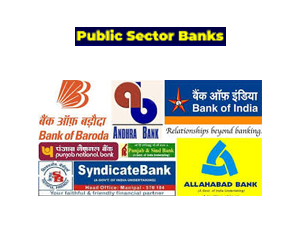 New Delhi (29.12.2020): Consolidation of the PSBs, attendant with the cleaning of their balance sheets, is said to have prompted the government to accelerate the process of establishing a Bank Investment Company (BIC), which would function free of the fear of the three Cs - Central Vigilance Commission, Comptroller and Auditor General and Central Bureau of Investigation.

The BIC idea first surfaced in a 2014 RBI's PJ Nayak Committee report that analyzed and reviewed the whole gamut of governance at the PSB boards. While one of the major recommendations of the committee regarding appointments of board directors in the PSBs was accepted and executed in 2016 by the creation of Bank Boards Bureau, the BIC idea was kept on hold because of certain practical problems relating to consolidation and poor balance sheets of PSBs.
The BIC, as one fully-integrated holding company of PSBs, is envisioned to have less than 50% stake in the PSBs. This will free the company from the 3Cs, enable the government to keep off and distance itself from operational responsibilities without losing its say as a major shareholder and earn more in terms of dividends generated from the full commercial and professional management of PSBs.
Indeed, the BIC may function as an investment fund run and operated on behalf of GoI, much like those in existence elsewhere in the developed world.
An indigenous model in this regard already exists in the form of the relationship binding the SUUTI (Specified Undertaking of the Unit Trust of India) with Axis Bank.
The SUUTI-Axis Bank model shows that by creating the BIC, the government would be able to free itself from the recap obligations to PSBs which would be able to recap themselves through increased retail and private participation.
It is said that the time to execute the BIC idea has arrived in view of the decreasing fiscal playground for the government, which in turn has unleashed the necessity to execute another plan to fix the maximum of four PSUs and a minimum of one unit for operations in the DIPAM-identified 18 strategic sectors broadly classified into four subsectors of oil exploration and mining, manufacturing of certain critical items, processing and generation of electricity, and the services sector like banking.
While the government may like to execute the BIC idea sooner than later, it may have to do a lot of homework, if not done already, to consolidate the ideas regarding its 348 public sector enterprises that are estimated to carry an investment of Rs 7 lakh crores. And even when the ideas are consolidated, it may face a hell of a lot of headwinds from unionized employees of PSUs who largely define their interests as opposed to any initiative to change in the functioning of these PSUs.
(By M K Shukla & Rakesh Ranjan)