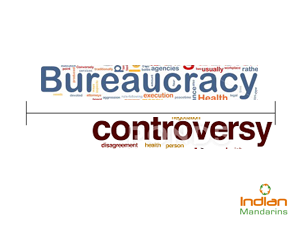 New Delhi (03.09.2021): In a major development, the Andhra Pradesh High Court sentenced four serving IAS officers and one retired to varying jail terms holding them guilty of contempt for wilful disobedience of the court order of February 10, 2017. Three other IAS officers were let off in the case as the charge against them has been dismissed that included Chief Secretary Aditya Nath Das (IAS: 1987: AP).
The convicted IAS officers included Principal Finance Secretary Shamsher Singh Rawat (IAS: 1992: AP), Additional Secretary of the CM Revu Mutyala Raju (IAS: 2007: AP), SPS Nellore district Collector KVN Chakradhara Babu (IAS: 2011: AP), and former Collector M V Seshagiri Babu (IAS: 2006: AP).
Retired IAS officer Manmohan Singh, who was the then Principal Secretary (Revenue) in 2017, has also been convicted in the case. Rawat and Singh have been sentenced to one-month imprisonment while others have been sentenced to two weeks imprisonment. A fine of ₹ 1,000 has also been imposed on each of them.