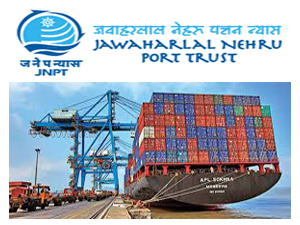 Mumbai (04.06.2021): Cargo handling continued apace at JNPT despite the Covid pandemic In May, the port implemented a slew of measures to aid and assist the EXIM community.
During the month, JNPT handled cargo totaling 4,54,385 TEUs Vs. 2,74,755 TEUs in the same month last year, recording a growth of 65.38%. In rail operations, the port handled 86,452 TEUS of ICD traffic from 551 rakes in May 2021 and the Rail-Coefficient is 19.03%.
The month also witnessed the port trust doubling its efforts to fighting COVID-19 by way of handling 327.632 MT of liquid medical oxygen and medical accessories. Its efforts ensured a smooth movement of vessels carrying oxygen.
In a press statement, Chairman Sanjay Sethi, IAS, stated the port will not relax its efforts in handling and supply of oxygen containers and medical supplies despite the Covid pandemic showing signs of deceleration.