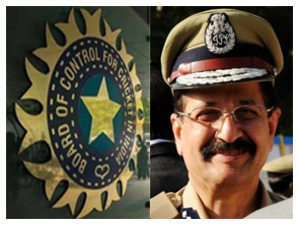 New Delhi (05.04.2021): Shabir Hussein Shekhadam Khandwawala, who retired as Gujarat DGP in 2010 and is of 70 years of age, has been appointed as the new chief of BCCI's anti-corruption unit (ACU), replacing Ajit Singh Shekhawat whose tenure ended on March 31 and who was unwilling to take an extension of two months or so. Khandwawala will have a three-year term like his predecessor.
The 1973 batch retired IPS officer Khandwawala, who was a member of the SC-appointed Committee that investigated and reviewed the cases of the 2002 Gujarat riots, is reputed to have zero-tolerance for crime and criminals. For his distinguished services, he has been awarded the Police Medal and the President's Medal.
Once during his tenure in the Gujarat police, he wanted to take a premature retirement but was prevailed by then state CM Naren Modi in 2007 to continue serving as an IPS officer..
Indianmandarins has learned that Khandwawala's appointment was done last month after retired IPS officer Shekhawat declined to continue during the IPL on a two-month extension.
The appointment of Khandwawala is considered significant in the light of the fact that the move involved bypassing the precedent set by the Supreme Court-appointed Committee of Administrators headed by Vinod Rai, ex-C&AG.
In 2018, the BCCI, while inviting applications for the post of ACU head, had put a rider that the applicants' age should not exceed 62 as of November 1, 2018.
Khandwawala retired as Gujarat DGP in 2010 and is said to be 70 now.
Further, it is reported that Khandwawala's appointment was done through internal consultations without inviting applications for the post of ACU head.
Whether all of this may trigger litigation is yet to be seen.
For Khandwawala, litigation or no litigation doesn't matter. He loves reading and writing. He is reputed to have published scores of short stories, one of which named 'Gangu' was also filmed.